WELCOME TO HOREB HAITIAN SDA CHURCH!
Welcome to Horeb Haitian SDA Church in Louisville, KY. We are a Christian community and would love to have you join our family. To learn more about what we believe you can visit our About Us page. Please join us for Bible study, worship, and prayer.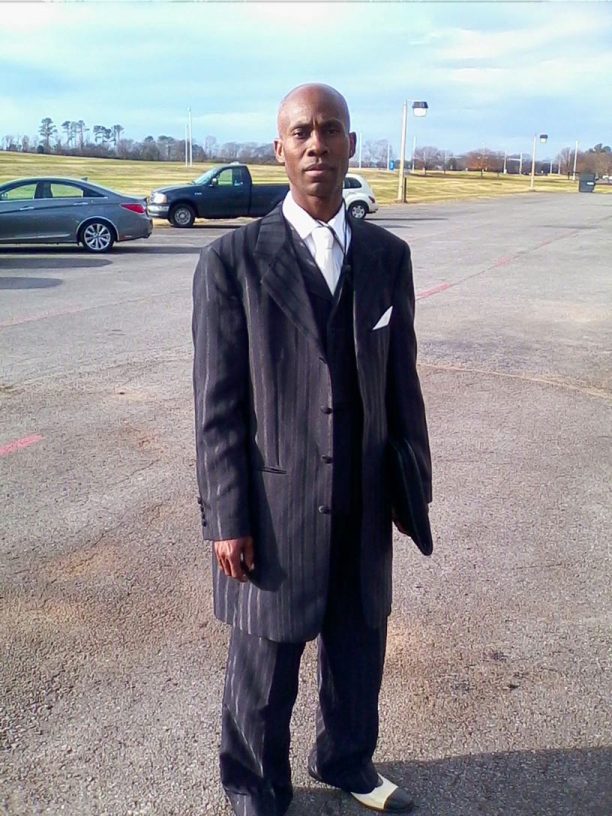 NOW YOU CAN GIVE/RETURN YOUR TITHES AND OFFERING ONLINE.
CHECK OUT THE  Online giving TAB, TO CREATE AN ACCOUNT TODAY.
MORIYA KINYARWANDA SDA CHURCH
https://moriyakinyarwandaky.adventistchurch.org
https://www.scc-adventist.org/ 
WITH ME THE GOSPEL BE PREACHING, WITHOUT ME THE GOSPEL BE PREACHING 
BUT WOE TO ME, IF THE GOSPEL IS PREACHING WITHOUT ME.
My goals this year are as follow: First, giving bible studies at home to non-Adventist while visiting. Second, WE HAVE AN AFRICAN GOTHERING ON JUNE 23rd AT THE CHURCH. THIRD From Sunday JULY 8th to Saturday JULY 28, 2018 we will have a DANIEL SEMINAR.   from 6-8:00PM preaching by Pastor: Celeve Izean.  Finally, from Sunday December 23 – Monday December 31st 2018 we will have a revival.
http://www.mylanguagemylife.com/article/2/languages
Pastor Celeve Izean
PHONE 502 936-3231
Horeb Haitian SDA Church
Join Us This Saturday
Service times: 9:30AM - 1PM
Sabbath School: 9:30AM
Worship Service: 11:00AM
I HAVE A 2nd DREAM (MONDAY APRIL 20, 2009)
ABOUT A WOMAN
That Monday night I had a dream that I was talking to a girl that I would like to be my girlfriend, but it was in Haiti. She didn't tell me anything but she took me before her father so that I can ask her father for her to be my girlfriend. But as she took me before her father in the kitchen, she continues to her room and left me with him. This is when he asks me this question "Can you tell me about yourself? As soon as he said that, I see pastor Hillis Jeffries, stand before me coming out of nowhere he took a folder that I have in my hand with all my Resume, Certificates, Diplomas, awards and transcripts in it and he start pulling them all out one by one. One of the Degree transcript and GPA that he finds in the folder chock him so bad he went outside the door on the University Campus where the father lived and said "ATTENTION, ATTENTION as soon as he said that everyone come out to hear that announcement and he continue to said: I HAVE A BIG ANNOUNCEMENT TO MAKE, THIS BROTHER IS THE ONE WE ALL BEING URGER TO KNOW ABOUT" Because he is the one who has the biggest GPA in the University since it was started, since then no one ever get that high GPA. As soon Pastor Jeffries said that, the girl father grabs me by the hand and said to me "YOU ARE MY NOW! BECAUSE I SEE THAT YOU ARE QUALIFYING TO BE WITH MY DAUGTHER". But I am a married man; I don't understand what the dream is all about until I knee down next to my bed and start praying after the dream.
GOD REVEALING THE DREAM TO ME
When I (pastor: Celeve Izean) wake up in that dream I was so confused, all I can think of is knee down next to my bed and pray. As I am praying GOD starting revealing the dream to me in a question forms like this "What does women means in the bible? And I answer CHURCH, 2ND Question, who does the father mean in the bible? And I answer GOD, 3rd Question, who does Pastor Jeffries represent here? And I answer a MEDIATOR, 4TH Question, who is your mediator? And I answer JESUS IS MY MEDIATOR.
At the time I was leading a Haitian prayer group at Sister Benita house in Louisville, Kentucky in one of the South Central Conference of the Seventh - day Adventist territories. So I received a call from GOD to found and be the first pastor of the very first Haitian Seven Day Adventist Church in the South Central Conference. Therefore, by the grace of GOD and by the help of Pastor: Fred Moore in New Life I established: HOREB 1ST HAITIAN SEVEN DAY ADVENTIST CHURCH with only 4 active members Me (Celeve Izean), my wife Celicia Izean, my daughter Celene C. Izean and my other daughter Carmene R. Izean. The church is now located in 4623 southern pkwy Louisville, KY 40214 (502) 295-5149. Therefore the church starts October 31, 2009. The guest speaker for that Sabbath was Pastor Martin Thelumas.
ELDER/PASTOR: CELEVE IZEAN